Posts for: December, 2017
By Bruce A. Leonard, DDS
December 22, 2017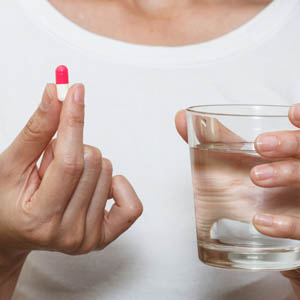 Dental implants are considered today's premier method for restoring missing teeth. Obtaining an implant, though, is often a long process and the implants themselves must be surgically placed within the jaw bone. Nothing to worry about, though: implant surgery is a minor to moderate procedure akin to a surgical tooth extraction.
Still like any surgery, this procedure does involve cutting into the soft tissues of the gums and could allow oral bacteria to enter the bloodstream. While most bacteria in the mouth are harmless (and even beneficial) a few strains can cause disease. For some people, especially those with certain heart conditions or joint replacements, this could potentially cause serious issues in other parts of their body that might be highly susceptible to infection.
To guard against this, it's been a long-standing practice in dentistry to prescribe antibiotics to certain high risk patients before a procedure. Although this departs from the normal use of antibiotics for already occurring infections, due to the circumstances this has been deemed an acceptable measure to prevent disease.
In the past, the categories of patients for which preventive antibiotics were appropriate had been more extensive. In recent years, though, both the American Dental Association and the American Heart Association have adjusted their recommendations. Today, your dental provider may recommend antibiotic pre-treatment if you have a prosthetic (artificial) heart valve, a history of infective endocarditis (inflammation of the inner linings of the heart), a heart transplant or certain congenital heart conditions.
While physicians may still recommend premedication with antibiotics for patients with joint replacements, it's not as blanket a standard as it might once have been. It's now only recommended for certain cases, such as patients who've received a prosthetic joint within the last two years.
There's still an ongoing debate about the effectiveness of antibiotic pre-medication. However, there's evidence medicating before procedures with antibiotics can be beneficial in avoiding infection. If you fall into one of the categories just mentioned or are concerned about infection, feel free to discuss with your dentist if using antibiotics before your implant surgery is wise move for you.
If you would like more information on antibiotic treatment before oral surgery, please contact us or schedule an appointment for a consultation. You can also learn more about this topic by reading the Dear Doctor magazine article "Implants & Antibiotics: Lowering Risk of Implant Failure."
By Bruce A. Leonard, DDS
December 07, 2017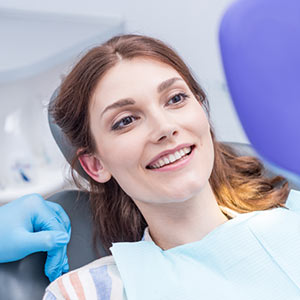 The holidays are a season for giving. At this time of year, lots of us spend hours rushing around, looking for the perfect gifts for people we care about. But sometimes, amidst all the hustle and bustle, it doesn't hurt to step back and think about yourself a little. If a better-looking smile has been on your list but you haven't taken the first steps, the holiday season might be the right time to give yourself a gift.
Many smile problems, like discolored, chipped or uneven teeth, can be resolved with veneers—wafer-thin porcelain shells that cover the front surfaces of teeth. Veneers are custom-made just for you: They can have a pearly luster to match your existing teeth, or be Hollywood-white for a dazzling red-carpet smile. In just a few visits to the dental office, you can have the smile you've always wanted—and a whole new look for the New Year.
If damaged or missing teeth are what's bothering you, you'll be happy to know that there are lots of good options for replacing them. If the tooth's roots are still in good shape, a crown or cap could be the answer. This is a sturdy replacement for the entire visible part of the tooth that not only looks great, but also functions well in your bite—and can last for years to come.
If teeth are missing or can't be saved, we offer several options for replacement, including fixed (non-removable) bridgework and dental implants. A tried-and-true method for replacing one or more missing teeth, bridges are firmly supported by healthy teeth next to the gap in your smile. These teeth must be prepared to receive the bridge by having some of the tooth's surface removed.
Dental implants are today's premier option for tooth replacement. In this high-tech system, a root-like titanium insert, placed directly into the bone beneath the gum, forms a solid anchorage for the visible part of the replacement tooth. Implants look and feel completely natural, and can last for many years. Plus, they don't require any work to be done on nearby teeth.
What kind of smile makeover is right for you? Just ask us! We will be happy to take a look at your smile and recommend a treatment plan. And in this season of generosity, there's no better gift you can give yourself than a bright new smile.
You can learn more about smile makeovers by reading the Dear Doctor magazine article "Beautiful Smiles by Design."