Posts for tag: nutrition
By Bruce A. Leonard, DDS
November 05, 2019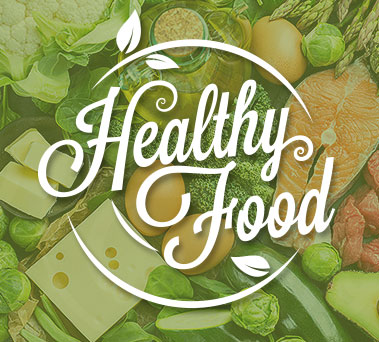 You can't separate your oral health from your overall health. What's beneficial for your body in general is usually beneficial for your teeth and gums.
Take the foods you eat: good nutrition is essential to general health and well-being. But the same foods that keep the rest of your body healthy often do the same for your mouth—and those that are not so good for the rest of you are usually not good for your teeth and gums either.
Here are 4 different types of foods that positively impact both mouth and body.
Cheese and dairy. Dairy products are rich in calcium, essential for strengthening both your bones and your teeth. Cheese helps stimulate saliva and protects against calcium loss. Cow's milk contains minerals and proteins both your body and mouth needs. It also contains lactose, a less acidic sugar that doesn't contribute to tooth decay.
Plant foods. Vegetables and fruit are loaded with vitamins and nutrients that keep the body functioning normally. They also contain fiber: Not only is this good for your digestive system, it requires chewing to break it down in the mouth, which stimulates saliva. A good flow of saliva helps prevent your mouth from becoming too acidic and thus more prone to dental disease.
Black and green teas. A nice cup of hot tea isn't just soothing—it's rich in antioxidants that help fight disease in the body (and the mouth). Black tea also contains fluoride, which has been proven to strengthen enamel against acid attack.
Chocolate. There's both good and bad news about this perennial favorite. The good news is the polyphenolic compounds (a kind of antioxidant) in unrefined cocoa can protect against disease including tooth decay. The bad news is most processed chocolate is loaded with added sugar—not the healthiest substance for your body, and definitely not for your teeth. Try then to incorporate small amounts of chocolate in your diet, the lower the sugar content the better.
Eating nutritiously helps your body stay healthy and disease-free. And coupled with daily hygiene and regular dental visits, it's one of the best things you can do for your teeth and gums.
If you would like more information on nutrition and dental health, please contact us or schedule an appointment for a consultation. You can also learn more about this topic by reading the Dear Doctor magazine article "Nutrition and Oral Health: How Diet Impacts Dental and General Health."
By Bruce A. Leonard, DDS
November 30, 2018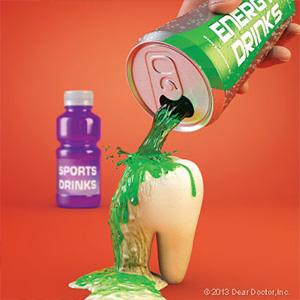 Although energy and sports drinks have different purposes, they have one thing in common: they often contain added citric and other acids to improve taste and prolong shelf life. Their high acid content can harm tooth enamel.
Although enamel is the strongest substance in the body, acid can dissolve its mineral content. And although saliva neutralizes acid after eating or drinking and helps restore lost minerals to the enamel, it may not be able to keep up if the mouth remains acidic for a prolonged period of time.
That could happen with both beverage types. While energy drinks have higher acid levels than sports drinks, both are high compared with other beverages.
A recent laboratory experiment studied the two beverages' effect on tooth enamel. The researchers submerged samples of enamel in six different beverage brands (three from each category) for fifteen minutes, and then in artificial saliva for two hours to simulate mouth conditions. They repeated this cycle four times a day for five days.
At the end of the experiment the enamel in the energy drinks lost on average 3.1 % of their structure, while the sports drink samples lost 1.5%. Although energy drinks appeared more destructive, the acid in both beverages caused enamel damage. Although there are other factors to consider in real life, the experiment results do raise concerns about both beverages' effect on dental health.
You can, however, minimize the potential harm to your enamel from energy or sports drinks. First, try other beverage choices lower in acid; water, for example, is a natural hydrator and neutral in pH. Try to only drink energy or sports beverages at mealtimes when your saliva is most active. And after drinking, rinse your mouth out with water to dilute any remaining acid.
And although it sounds counterintuitive, wait about an hour to brush your teeth after drinking one of these beverages. Your enamel can be in a softened state before saliva can re-mineralize it, so brushing earlier could remove tiny amounts of enamel minerals.
Taking these steps with energy or sports beverages could help you reduce the chances for enamel erosion. Doing so may help you avoid unnecessary damage to your teeth and overall dental health.
If you would like more information on the effect of sports and energy drinks on dental health, please contact us or schedule an appointment for a consultation. You can also learn more about this topic by reading the Dear Doctor magazine article "Think Before You Drink."
By Bruce A. Leonard, DDS
January 29, 2018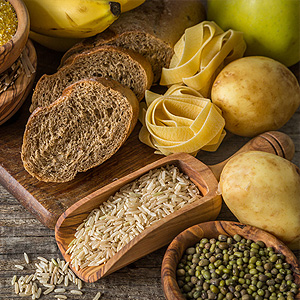 If you've had issues with periodontal (gum) disease, no doubt a few things have changed for you. You may be seeing us for dental cleanings and checkups more frequently and you have to be extra diligent about your daily brushing and flossing.
There's one other thing you may need to do: change your diet. Some of the foods you may be eating could work against you in your fight against gum disease. At the same time, increasing your intake of certain foods could boost your overall oral health.
The biggest culprits in the first category are carbohydrates, which make up almost half the average diet in the Western world, mainly as added sugar. Although carbohydrates help fuel the body, too much can increase inflammation—which also happens to be a primary cause of tissue damage related to gum disease.
Of course, we can't paint too broad a brush because not all carbohydrates have the same effect on the body. Carbohydrates like sugar or processed items like bakery goods, white rice or mashed potatoes quickly convert to glucose (the actual sugar used by the body for energy) in the bloodstream and increase insulin levels, which can then lead to chronic inflammation. Complex or unprocessed carbohydrates like vegetables, nuts or whole grains take longer to digest and so convert to glucose slowly—a process which can actually hinder inflammation.  
Eating less of the higher glycemic (the rate of glucose conversion entering the bloodstream) carbohydrates and more low glycemic foods will help reduce inflammation. And that's good news for your gums. You should also add foods rich in vitamins C and D (cheese and other dairy products, for instance) and antioxidants to further protect your oral health.
Studies have shown that changing to a low-carbohydrate, anti-inflammatory diet can significantly reduce chronic inflammation in the body and improve gum health. Coupled with your other efforts at prevention, a better diet can go a long way in keeping gum disease at bay.
If you would like more information on the role of diet in dental health, please contact us or schedule an appointment for a consultation. You can also learn more about this topic by reading the Dear Doctor magazine article "Carbohydrates Linked to Gum Disease."